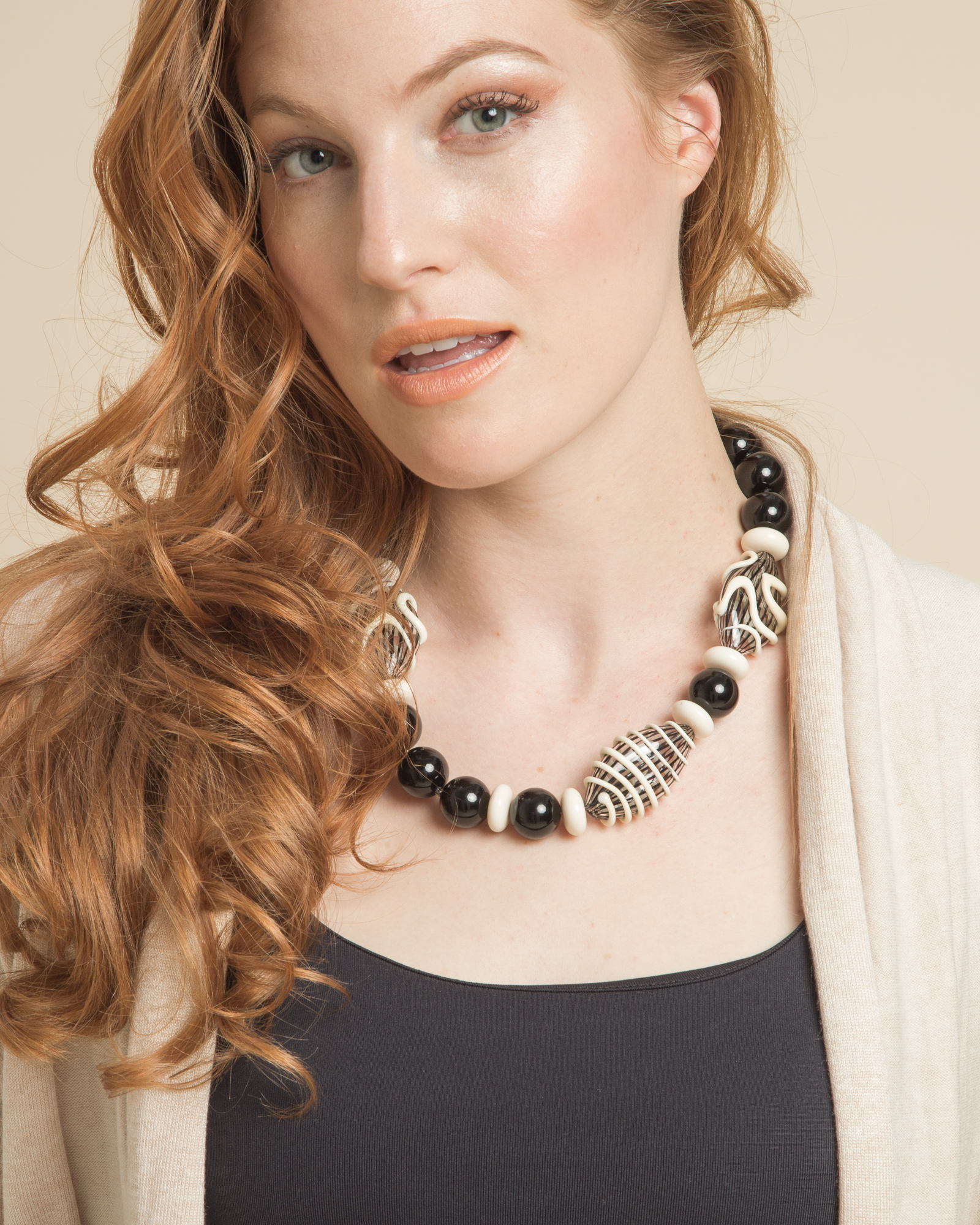 267 - Sweet Medley
A playful and opulent twist on the simplest black and cream, this combination of polished black Onyx and large Venetian beads adorned in abstract twirls reminiscent of confectionery decoration. Tibetan bone rondelles and gunmetal accents are polished off with an antique-inspired sterling silver clasp.
Every necklace is handcrafted...
...as a unique aesthetic expression from globally sourced elements. While we may not be able to replicate a design to the exact we are always happy to create a custom design based on the preferred piece. Please contact us to preorder a custom necklace.