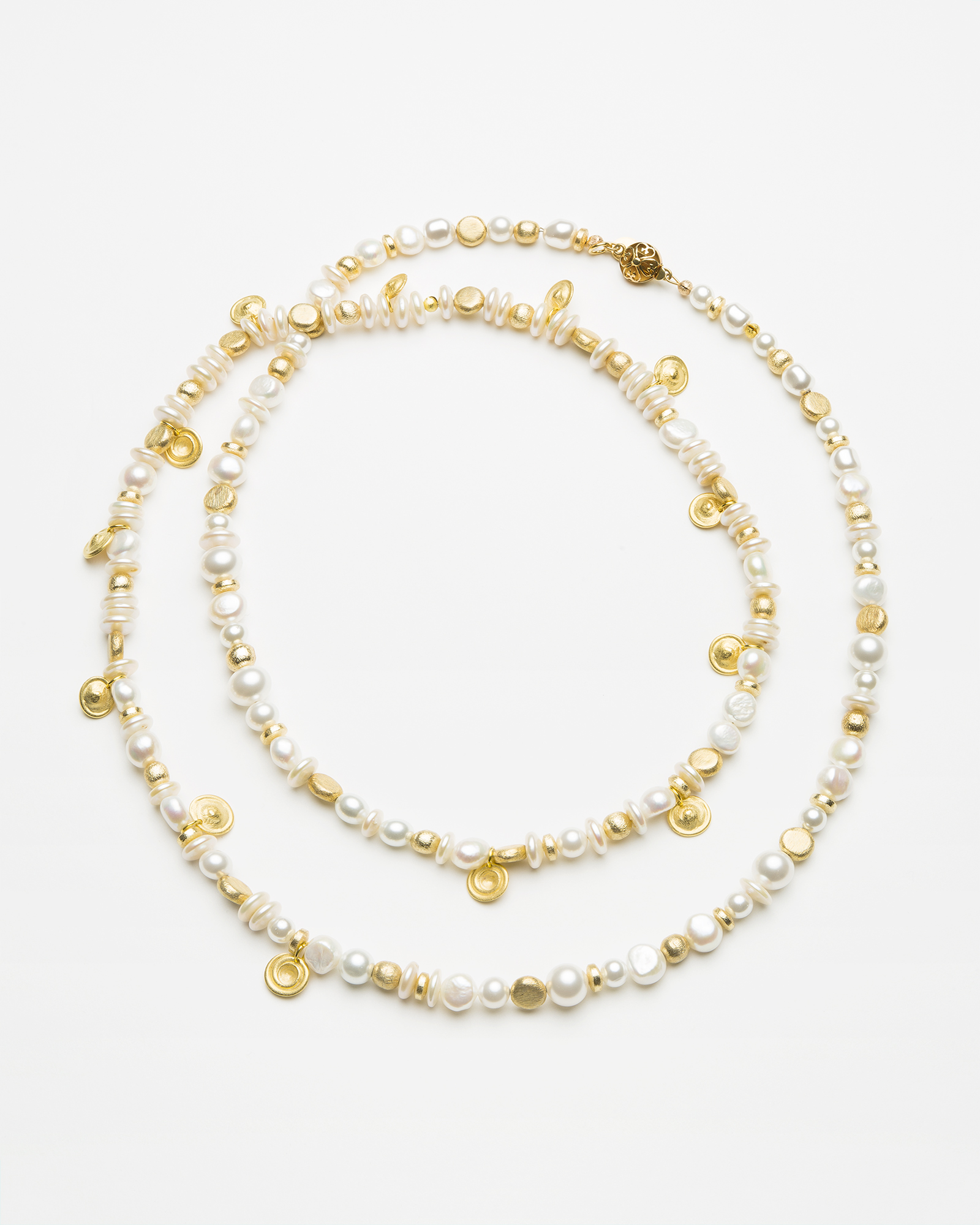 254 - Coco
"A woman needs ropes and ropes of pearls" – Coco Chanel.
Don't you agree?
Inspired by the lady herself, Coco combines assorted freshwater cultured pearls with matching Swarovski pearls and 22K gold vermeil accents. Wear it long or doubled.
Every necklace is handcrafted...
...as a unique aesthetic expression from globally sourced elements. While we may not be able to replicate a design to the exact we are always happy to create a custom design based on the preferred piece. Please contact us to preorder a custom necklace.