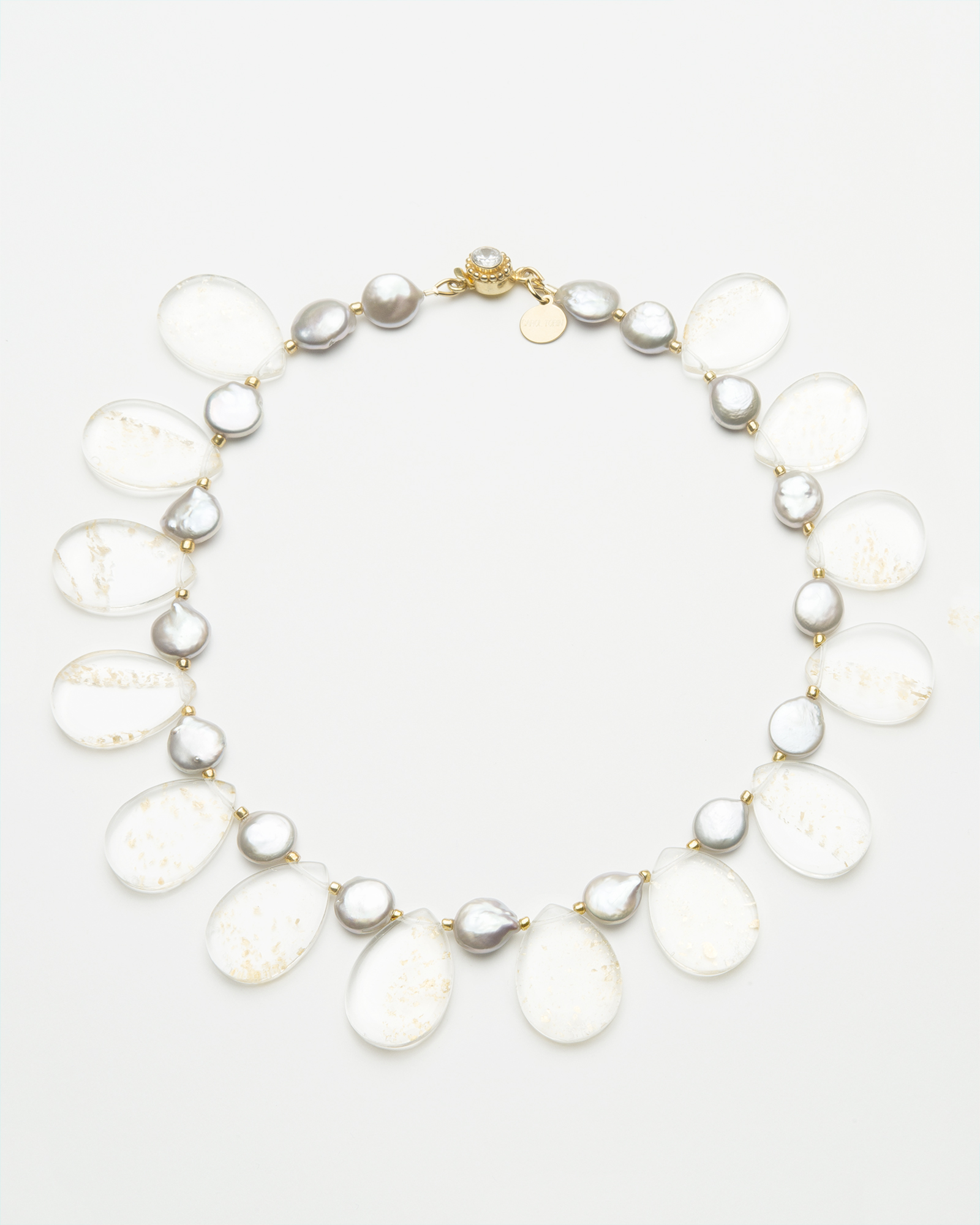 282 - Petals in Bloom
The ice may be melting for spring, but you can still keep a frosted touch. A glowing combination, this piece showcases transparent Quartz petals with gold flakes that float between pale grey freshwater cultured pearls and 22K gold vermeil accents.
Every necklace is handcrafted...
...as a unique aesthetic expression from globally sourced elements. While we may not be able to replicate a design to the exact we are always happy to create a custom design based on the preferred piece. Please contact us to preorder a custom necklace.