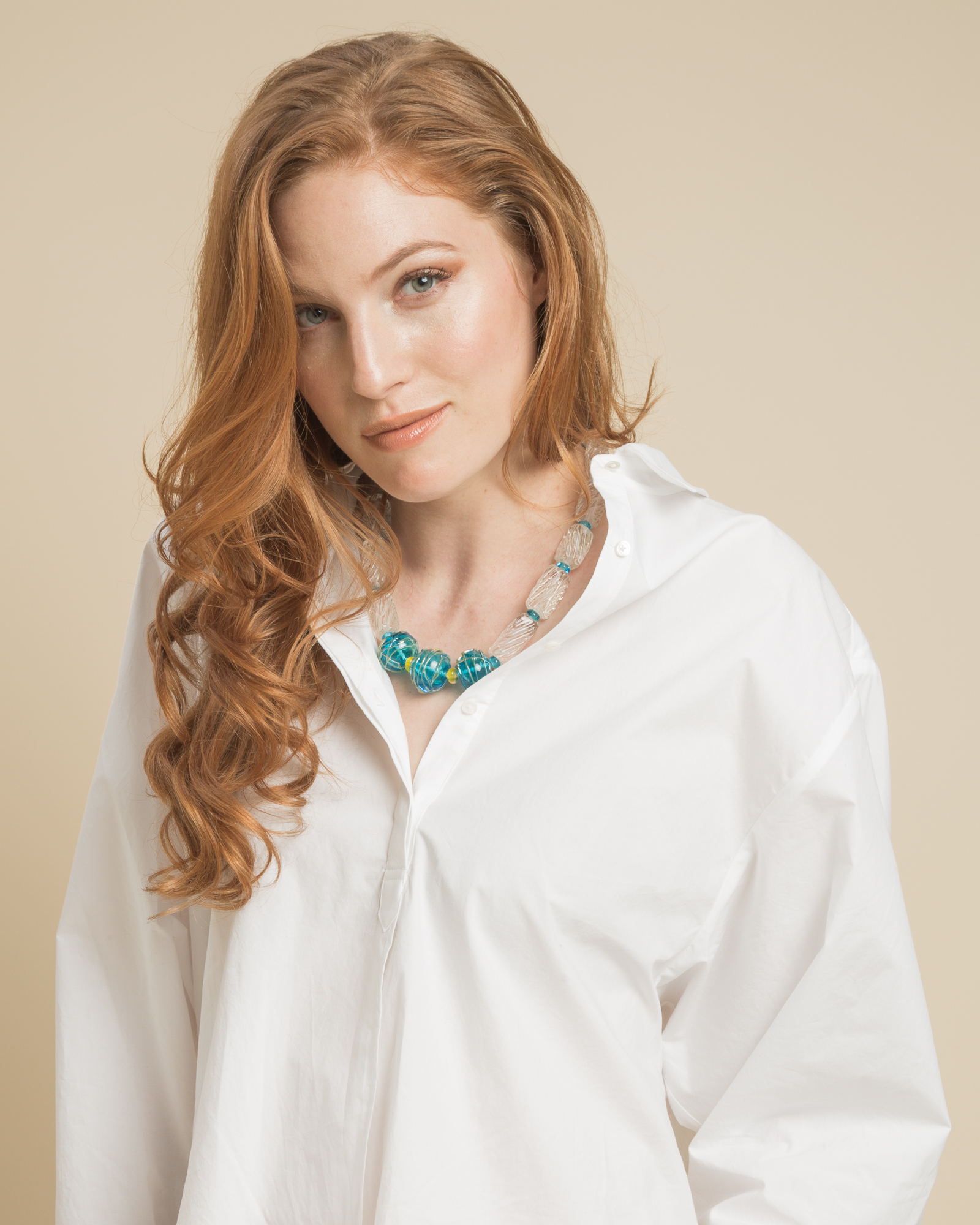 273 - Santorini

Sail to the clear aquamarine sea of the Greek Islands (or dress like you are) while wearing this lively combination of handcrafted artisan "ice cubes" with glowing focal beads. Available in aqua or radiant yellow.
Every necklace is handcrafted...
...as a unique aesthetic expression from globally sourced elements. While we may not be able to replicate a design to the exact we are always happy to create a custom design based on the preferred piece. Please contact us to preorder a custom necklace.