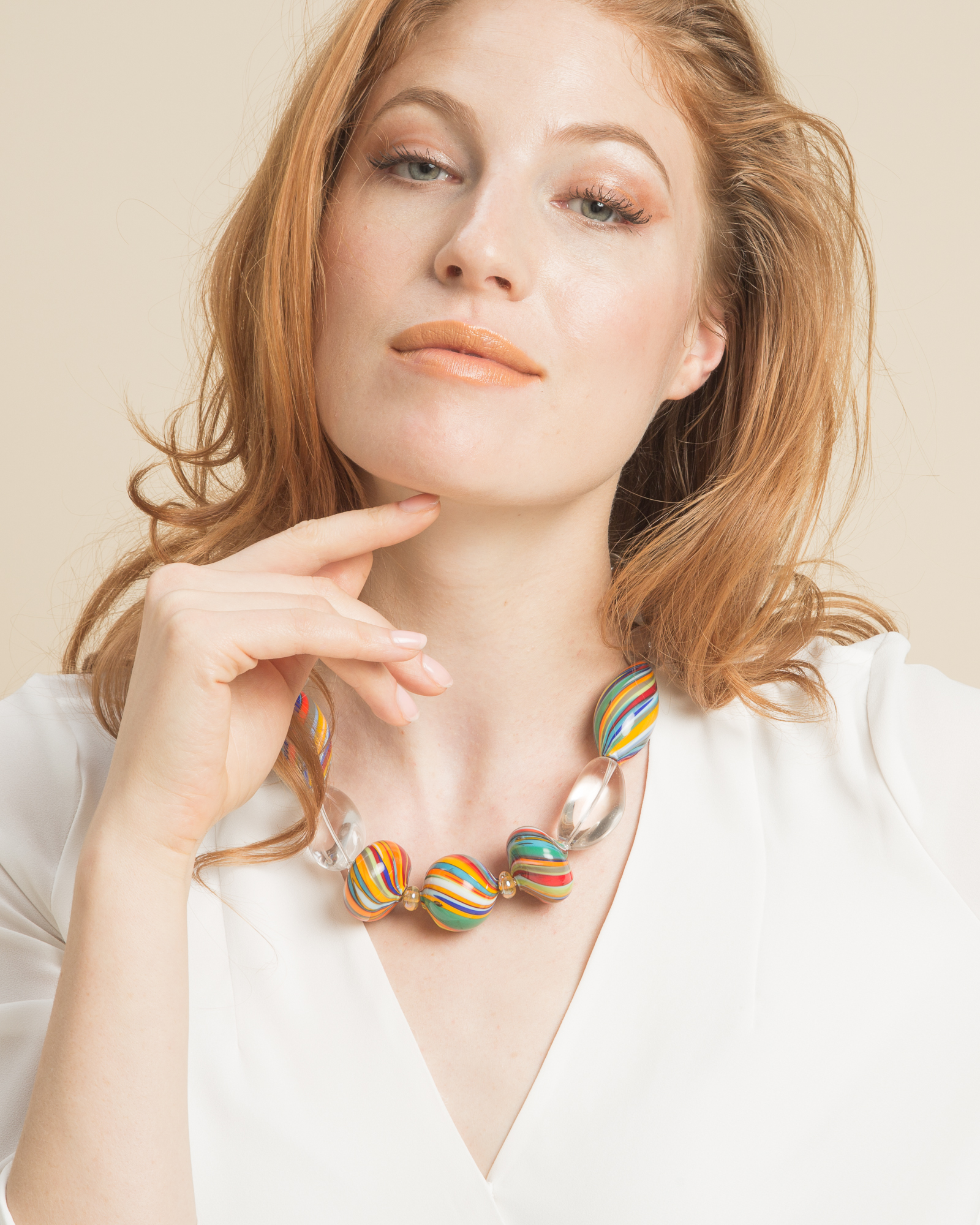 271 - Lucky Charm
Sometimes, we just can't pick a favorite color. This chromatic and joyous burst of Venetian focal beads remains sophisticated by combining with polished Quartz, and a sterling silver and Carnelian clasp. Guaranteed to put a smile on your face.
Every necklace is handcrafted...
...as a unique aesthetic expression from globally sourced elements. While we may not be able to replicate a design to the exact we are always happy to create a custom design based on the preferred piece. Please contact us to preorder a custom necklace.