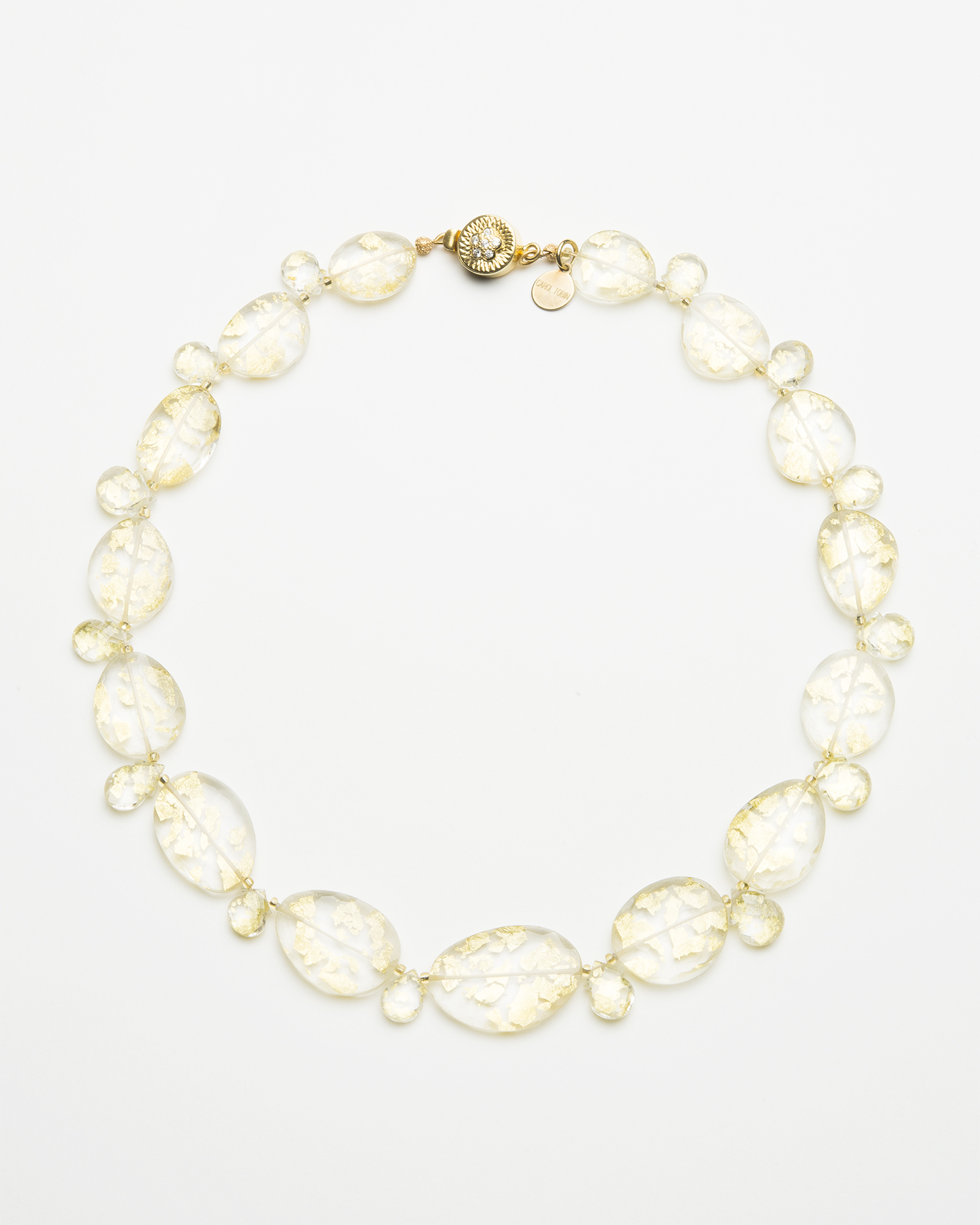 268 - Gold Rush
Flakes of 24K gold shimmer through layers of transparent polished Quartz petals in this gold rush dream, echoing gold nuggets gleaming from crystal clear waters of the West. Wear it on a white high collar or directly on your skin for the subtlest glow.
Every necklace is handcrafted...
...as a unique aesthetic expression from globally sourced elements. While we may not be able to replicate a design to the exact we are always happy to create a custom design based on the preferred piece. Please contact us to preorder a custom necklace.