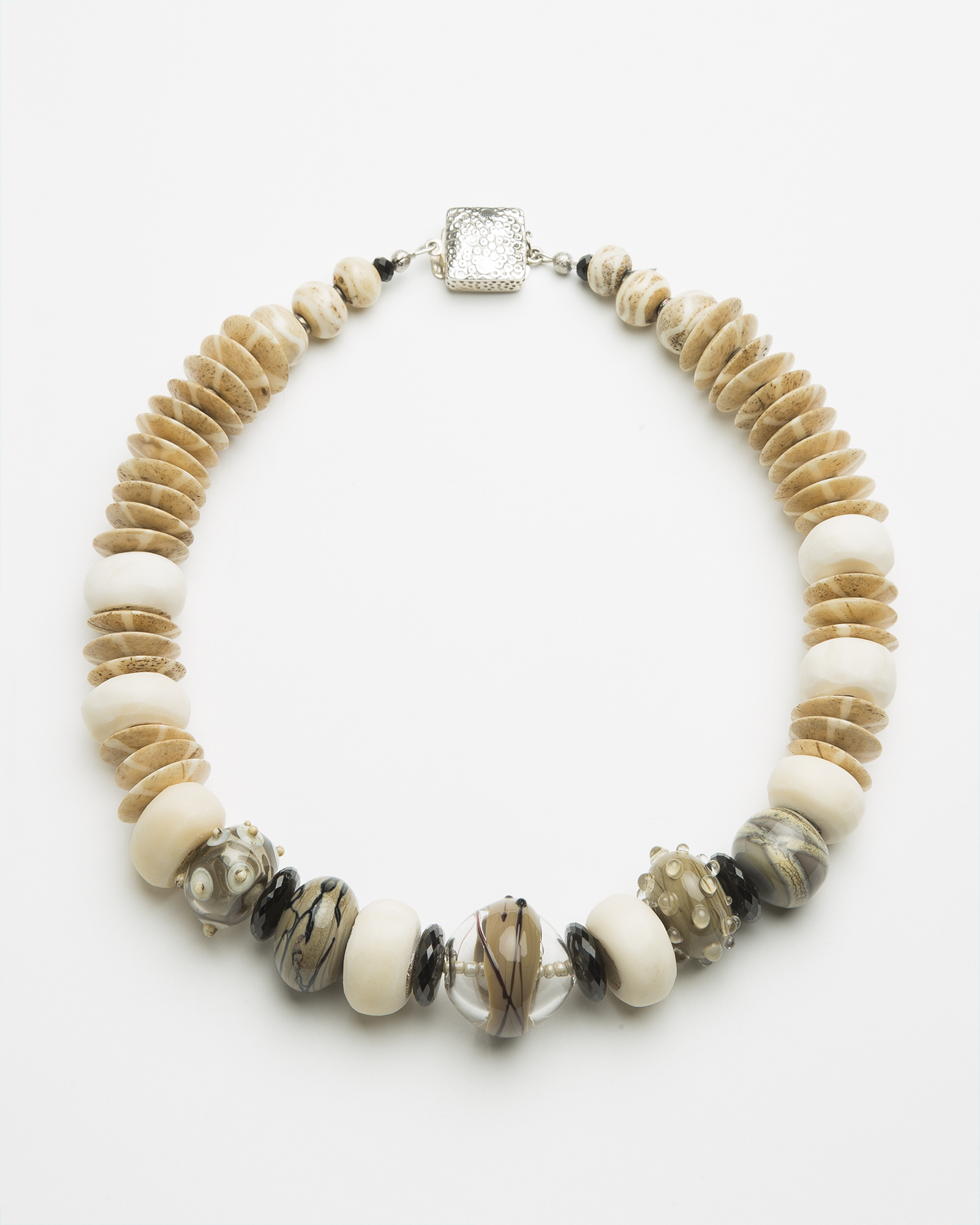 263 - Fawn
The natural allure of ecru bone and muted tones finds itself in harmony. Creamy bone spheres and hand-crafted artisan glass are accented with black Spinel and sterling silver. A rich yet subtle piece.
Every necklace is handcrafted...
...as a unique aesthetic expression from globally sourced elements. While we may not be able to replicate a design to the exact we are always happy to create a custom design based on the preferred piece. Please contact us to preorder a custom necklace.