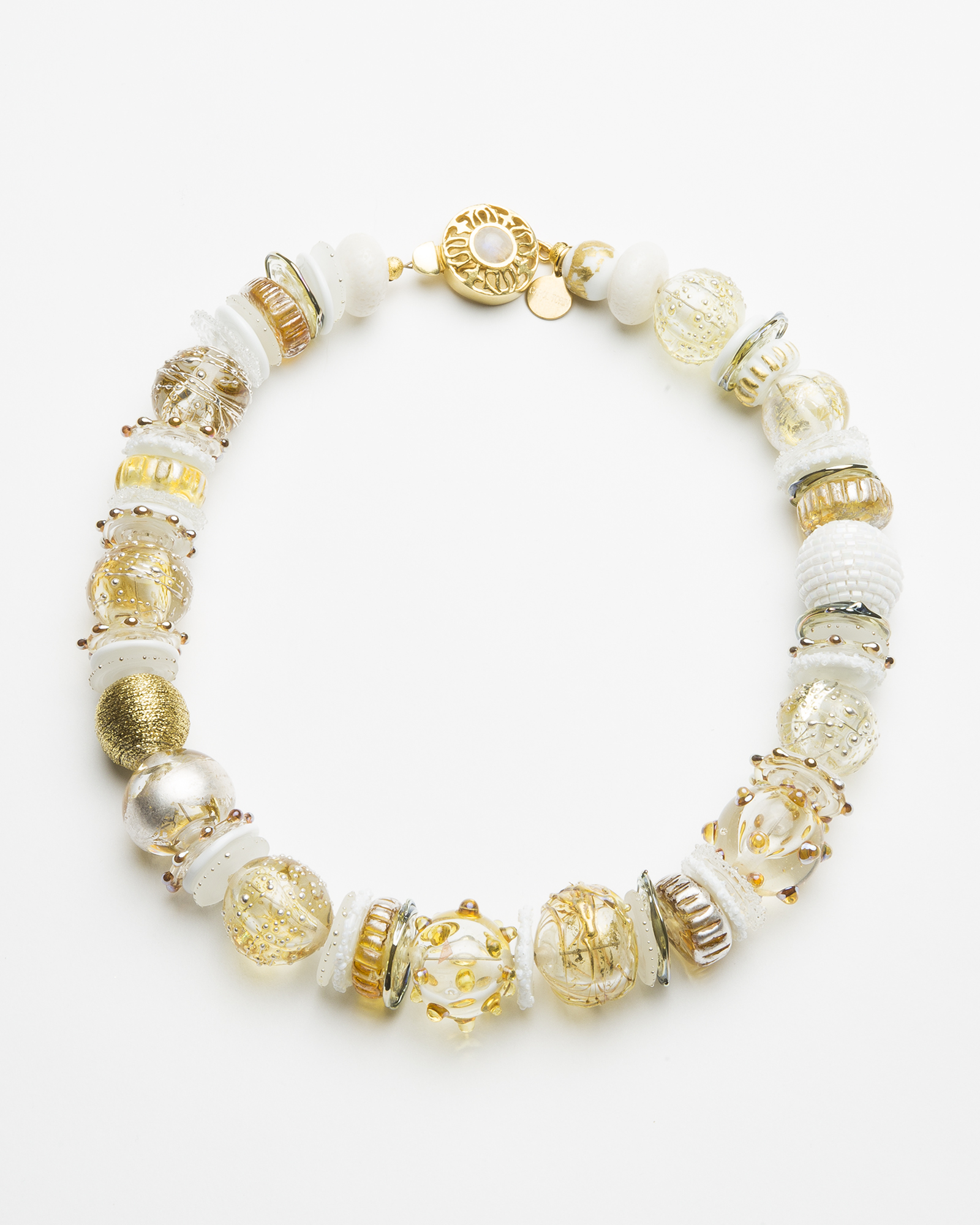 270 - Radiance
Bursting with light, this sparkling statement piece echoes the sun's rays with its golden hues. Handcrafted artisan glass elements of gold, white and silver are joined with polished white Coral accents and 22K gold vermeil. This one is sure to lift your spirits!
Every necklace is handcrafted...
...as a unique aesthetic expression from globally sourced elements. While we may not be able to replicate a design to the exact we are always happy to create a custom design based on the preferred piece. Please contact us to preorder a custom necklace.